Channel Partner Marketing Manager
Back in 1995, before software-as-a-service had a name or an acronym, Truckstop.com launched the first subscription-based online load board that transformed the trucking industry.
Today, we go beyond the basic load board to deliver SaaS solutions that support the entire freight-moving lifecycle, from matching to payment, and everything in between.
As non-stop innovators, we're always refining and growing to make Truckstop.com the best place for brokers and carriers to work together.
As for the future? We're building it now
About our Culture
Truckstop is a destination where talented individuals can build an epic career. It is a place where talent feels connected, fulfilled, and equipped to do what they do best while having fun doing it.
E pluribus unum - Out of many, one
We refer to our employees as Partners because we are interdependent upon each other to achieve remarkable things. We look for Partners who enjoy working in a One Team mindset. By combining our unique personalities, experiences, skills, and knowledge we can accomplish amazing feats together!
Position Summary:
The Channel Partner Marketing Manager at Truckstop.com will drive the partner marketing strategy and execution to deliver on the business goals for our products and target segments. This position will bring industry experience as a partner, channel, product, or general marketing manager at a fast paced, growth company. In addition, the Channel Partner Marketing Manager will analyze market segments and our partner ecosystem to identify customer needs and partner opportunities, collaborate with internal and external partners to create joint messaging, and execute marketing campaigns to drive awareness and meet expectations in our partner agreements. This role will also be responsible for promoting our partner program and marketplace in conjunction with our alliances and marketing team. The Channel Partner Marketing Manager should be a dynamic, data-driven marketer who has a solid understanding of direct and indirect partner opportunities.
Essential Job Functions:
Drive the strategy and execution of marketing campaigns that result in awareness and pipeline in partnerships
Develop positioning and messaging in collaboration with partners that resonates with the target market segments
Plan, organize, and execute top tier partner programs in support of the business and sales revenue objectives including definition of marketing deliverables for both Truckstop.com and the partner
Align the full range of marketing assets, including demand, digital, and creative operations to deliver channel partner strategies
Create a lead gen/lead flow process with the Partner organization
Support the recruitment, activation, optimization, and management of relevant partners
Build co-marketing plans with designated partners and internal teams in support of revenue targets
Support collection and analysis of insights and audience segmentation
Actively seek and create joint customer success stories to demonstrate best practices and strong partner relationships
Work with our product and demand generation marketing teams to market Truckstop.com products via our partner channels
Serve as a conduit between Alliances and Marketing
Put measures and KPI's in place for partner demand program performance and ROI
Ability to set and establish product metrics, create dashboards, and report out regularly
Other duties as assigned
Position Requirements:
Relevant Bachelor's Degree required or equivalent professional experience, Master's Degree a plus
5+ years in partner, channel, product, or general marketing role with a dynamic, fast-paced company; preference given to partner and alliances experience
Proven industry experience including a network of industry partnerships preferred and understanding of the transportation and Truckstop.com partner ecosystem
Experience setting up. managing and promoting partners via a partner marketing platform such as One Channel
Proven leadership of marketing initiatives through customer lifecycle
Proven ability to create sales tools and sales enablement programs that increase win rates and accelerate sales cycles
Strategic and critical thinking, analytical reasoning and thought-leadership skills
Excellent communication and collaboration skills to work with organizational teams
Experience creating annual forecasts, driving strategies to achieve while driving market share
Skilled at creating concise, visually appealing presentations for internal/external audiences
Strong leadership skills -- ability to command a room's attention and inspire concerted action
Proven ability to collaborate across teams and win together
Genuine desire to continuously learn, adapt, and teach others your expertise
Action-oriented with great follow through on commitments
Proficient in Microsoft Office and Teams and understanding of CRM tools such Salesforce
The above description covers the most significant duties performed but does not include other related occasional work that may be assigned or is completed by the employee.
Truckstop.com provides equal employment opportunities to all employees and applicants for employment and prohibits discrimination and harassment of any type without regard to race, color, religion, age, sex, national origin, disability status, genetics, protected veteran status, sexual orientation, gender identity or expression, or any other characteristic protected by federal, state or local laws.
Apply
Your application has been successfully submitted.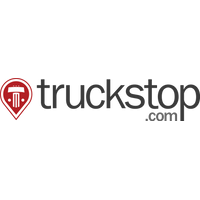 Truckstop.com is a trusted partner for carriers, brokers and shippers – empowering the freight community through a platform of innovative solutions fo...