Senior Product Manager - Tech Partnerships
This job is no longer accepting applications.
Are you passionate about connecting marketing tools and platforms to deliver the ultimate customer experience? Are you excited about data integrations and the application of AI in creating a personalised experience across multiple channels? Are you someone who lives to build awesome products? If so, then this role may be the one for you!
We are hiring a Senior Tech Partnerships Product Manager who has strong proven experience in building partnerships with external SaaS Martech businesses to jointly deliver better customer experiences. We are looking for someone who has previously built strong relationships with partner stakeholders to identify joint opportunities for value creation. We are looking for someone who is commercially aware and understands how to track ROI of our investments.
You will be part of a cross-functional and autonomous product team that is empowered to come up with the best solutions to our customer's problems following the INSPIRED product process (from svpg.com). You will be working closely with our Head of Partnerships to identify and prioritise opportunities within the martech space.
Alongside a brilliant team of engineers, UX designers and UX researchers you will own key strategic bets from our product vision and help drive Mention Me to the next level. This is a great opportunity for someone with a passion for digital transformation and working in a fast-paced dynamic team environment.
How you would contribute
Bring in strategic direction and MarTech domain knowledge into the team to ensure they reach the best solution together.
Own the product strategy and roadmap for our tech partnerships and integrations ensuring it's in line with our product vision as well as our business and partnership strategy
Continuously identify and support in prioritising opportunities within the martech space where integrating first party referral data can substantially drive performance throughout the customer lifecycle
Be responsible for joining up the partnership strategy with the product roadmap and actively engage our partner stakeholders to identify joint opportunities
Support the existing team in ensuring the successful execution and delivery of new tech partnerships, as well as actively validate future problems to solve for
Manage lean delivery processes, including setting best practices for our tech integrations alpha, beta and GA launches
Define a set of KIPs to prove the ROI on the tech integrations we build
Work closely with product marketing to build a successful go to market strategy with the aim of driving usage and making the partnership a success.
Manage stakeholder relationships across the business and with our partners to ensure clear communication and transparency
Requirements
Essential skills and experience you would bring to Mention Me:
Minimum 7 years of product management experience in an agile environment, including delivery of entire features from ideation to delivery
Minimum 3 years experience working on building partnerships with external SaaS Martech businesses to jointly deliver better customer experiences
Deep understanding of the marketing technology ecosystem and some of the biggest industry players
Good knowledge of the key marketing channels, tools and KPIs to drive performance across the entire customer lifecycle
Experience managing and/or mentoring other product managers
Excellent strategic and business mindset.You've aligned others on a long-term strategy, are thoughtful about positioning, are decisive about prioritisation, and have led bringing products to market
Excellent analytical skills, being able to set leading metrics for success
Knowledge of the tools and processes development teams use to develop, build, and test integrations
Excellent written and verbal communication skills. Being able to communicate clearly to different levels of stakeholders, whether it's the C-level, the whole company or to the external client base.
Confidence to present to the entire company and be the product evangelist
Any proven experience in the following areas would be a bonus:
Prior experience working or integrating with big players like SAP, Salesforce and Oracle
Experience working as part of an empowered, cross functional product team, in an Inspired product process
Familiarity with dual track agile methodology
Your career progression at Mention Me:
To help you carve out a successful career, we'll provide the following:
£2,000 annual learning and development budget
Mentoring scheme with one of our Senior Leaders
As a Senior Product Manager you'll also:
Take ownership of your team's product roadmap and strategy
Work closely with your fellow product managers to share best practices
Drive process improvements into the product teams based on prior experience
Benefits
Here's why you should join us:
We're big on culture and strive to make Mention Me a great place to work. Here are just some of the reasons to join us.
You can expect:
A competitive package, plus options in a growing scale-up
Personal development, including training and conference budgets, a mentoring programme and a personal challenge fund
25 days of holiday plus Bank Holidays every year, as well as an extra day off for every year of service
Company pension scheme
Enhanced parental leave
Cycle to work scheme
As well as:
Recognition and rewards for outstanding work, including the monthly Wheel of Wow, Unsung Hero and termly Founders' Award for Awesomeness. Prizes include £500 cash, meals out and even trips away
A work-life balance. We encourage lunch breaks, regularly work from home, and are open to flexible working
Weekly online yoga classes
Sessions with a qualified therapist through Spill
An amazing office, complete with drinks fridge and snacks cupboard
Regular social events, from chocolate-tasting and pottery-making, to poker nights and picnics
Subsidised gym memberships and Classpass
Apply
Your application has been successfully submitted.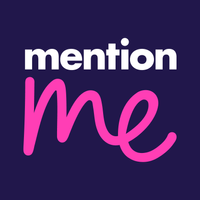 We empower brands to harness the exponential power of fans through referral.